NATURAL PERFORMANCE MENSWEAR
FOR MEN WHO GIVE A DAMN
NATURAL PERFORMANCE MENSWEAR
FOR MEN WHO GIVE A DAMN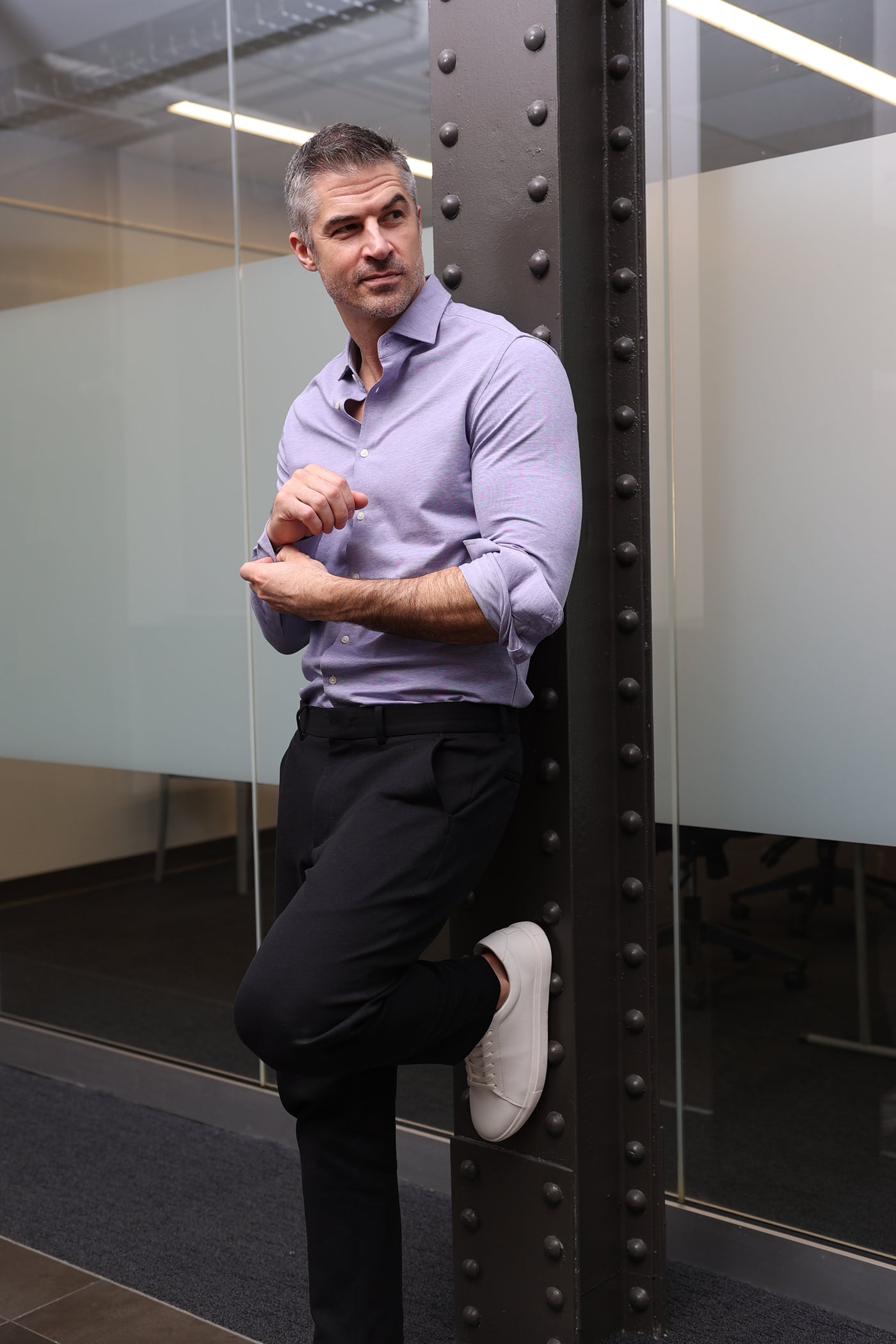 Hey, handsome
Here's the thing:
We know you're busy, working from home, running into the office, or picking up kids after work. So, you want to feel comfortable. But showing up to work gym-ready isn't doing your professional life (ahem, or your sex life) any favors. Sure, you look good in those snug tech pants, but your colleagues don't want to see that—except maybe the hottie in Accounting—and, frankly, you can do better than that. So, do yourself a favor, and start dressing like a man who gives a damn.
WHY NICESTUFF?
Comfort without compromise
COMFORT
What do you wear when you can't wear a t-shirt, sweatshirt or sweatpants? The short answer: Any NICESTUFF garment. Why? Because we work with an ultra-fine cotton that's softer than the fleece lining inside your sweats.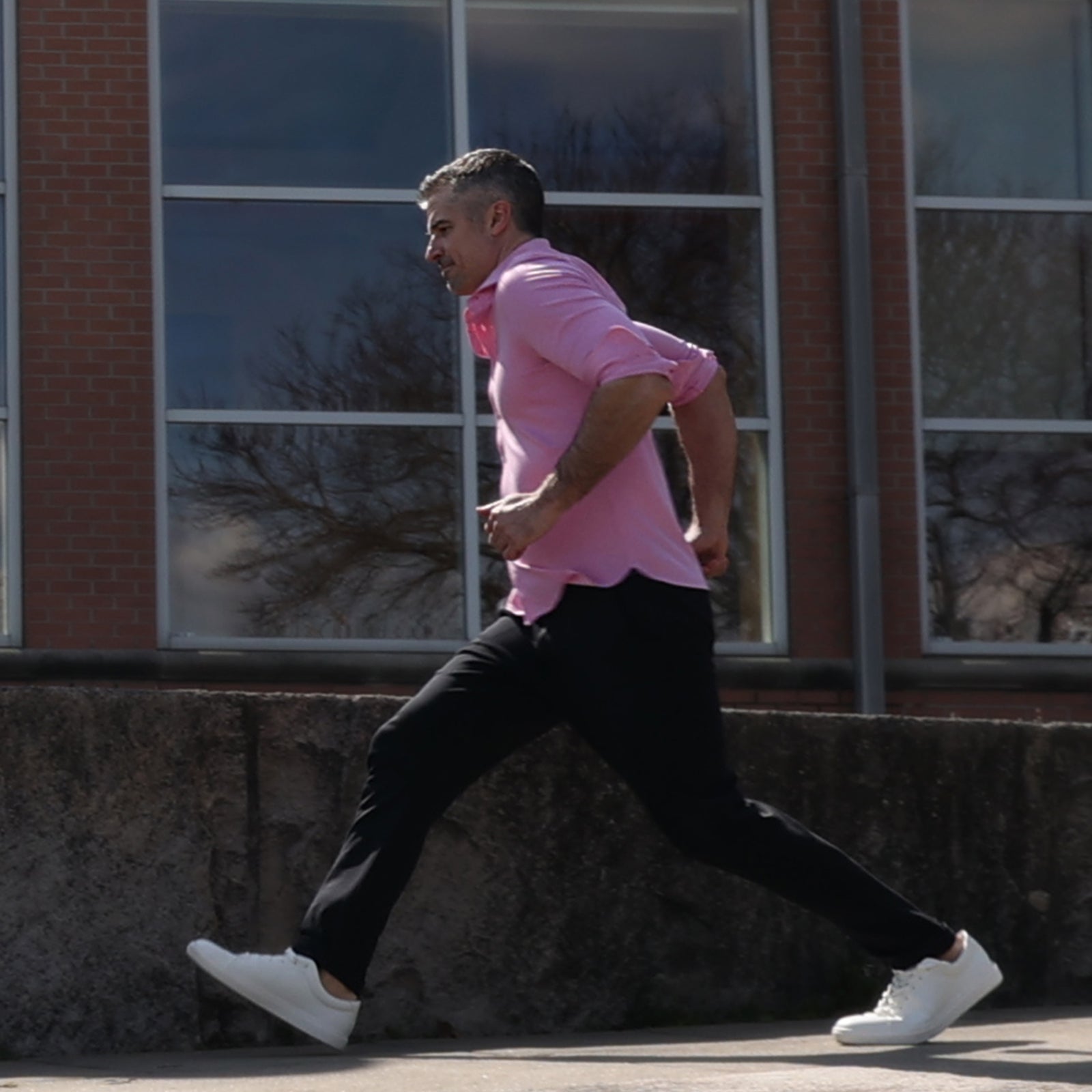 PERFORMANCE
Thanks to our expertly engineered cotton knit, every NICESTUFF garment breathes, resists wrinkling, and moves with you—literally. It stretches with your every movement without losing its structure and shape. Spandex has nothing on us.
VERSATILITY
Host a meeting in your personal zoom room or pitch a client in the boardroom. Our garments are designed to take you from one to the other because your activewear actually isn't for work—and you deserve to feel comfortable without sacrificing style.
Easy peezy. Great website, fast shipping, love the brand. Thanks!!
To be honest, I didn't get my hopes up of finding a shirt that fit without sacrificing style. As a guy with a big chest and small waist, most shirts fit me like a dress. This shirt fit right out of the box!
Great shirt for older teens who need to look put together but hate wearing more than a t-shirt! Comfortable and great looking! Now my husband wants one too!
My favorite shirt! I absolutely love it. Excellent quality and so comfortable!
My husband is obsessed with this shirt and the long sleeve version as well (Lexington). We are glad we found this website because we have been unable to find shirts such as these in any stores near us.
A+++ Fits great and is very comfortable.
BEHIND THE BRAND
New Yorkers and designers
A shirt is a shirt, right? Wrong. A shirt—or any garment for that matter—is only as good as the designer behind it. And we're good. Founded by a born-and-bred New Yorker/designer, NICESTUFF was born of a simple concept: Let's not sacrifice style for comfort. Because you deserve both.
Ready to dress smarter?
Shop the smarter choice for your comfort, style and sex life—yeah, we said it. Irresistibly soft so no man goes home alone.